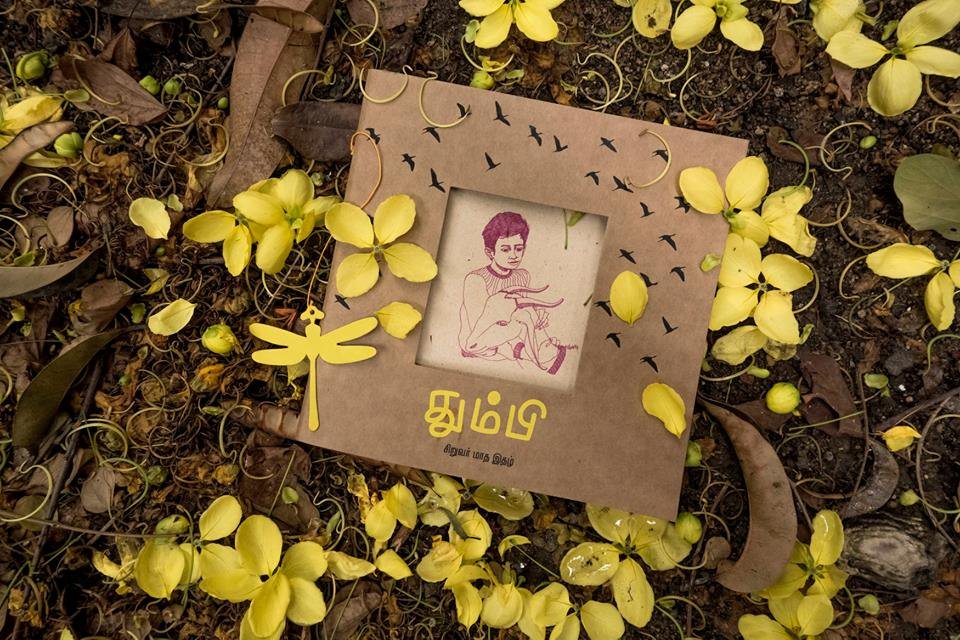 When we started Thumbi over 2 years ago, it was almost as if we were throwing a tantrum. It's been a tough fight since the beginning. It's the sweat and love of all of you that has brought us this far. Since the beginning, we have been adamant about the print quality as nothing else would do justice to the artwork. But due to rising debts, we are unable to proceed with printing.
We ask for a fistful of your help.
Please pass this message to parents, teachers and school management for single and bulk subscription.
Website : https://thumbigal.com/index.html
If you wish to contribute by cash, here are our bank Details:
THUMBI MAGAZINE SUBSCRPTION DETAILS
Annual subscription for 1 year (12 books) is Rs.800
Postal / Courier charges:
Tamilnadu: included in subscription
Southern states: 200 / Year
Other states: 400 / Year
You can transfer it online on any of the options mentioned below
1) NEFT/IMPS transfer to the THUMBI's bank account
THUMBI
Current A/c no: 59510200000031
Bank Name – Bank of Baroda
City – ERODE
Branch – Moolapalayam
IFS Code – BARB0MOOLAP (Fifth letter is "Zero")
2) thumbi@upi
Once payment is done please send a email to thumbigal@gmail.com mentioning the Transaction ref no, Address for sending the Thumbi Magazine with mobile number.
Still, we believe things will get better.
Because just as we are about to give up,
the voice of a child calls out,
asking us to keep going.